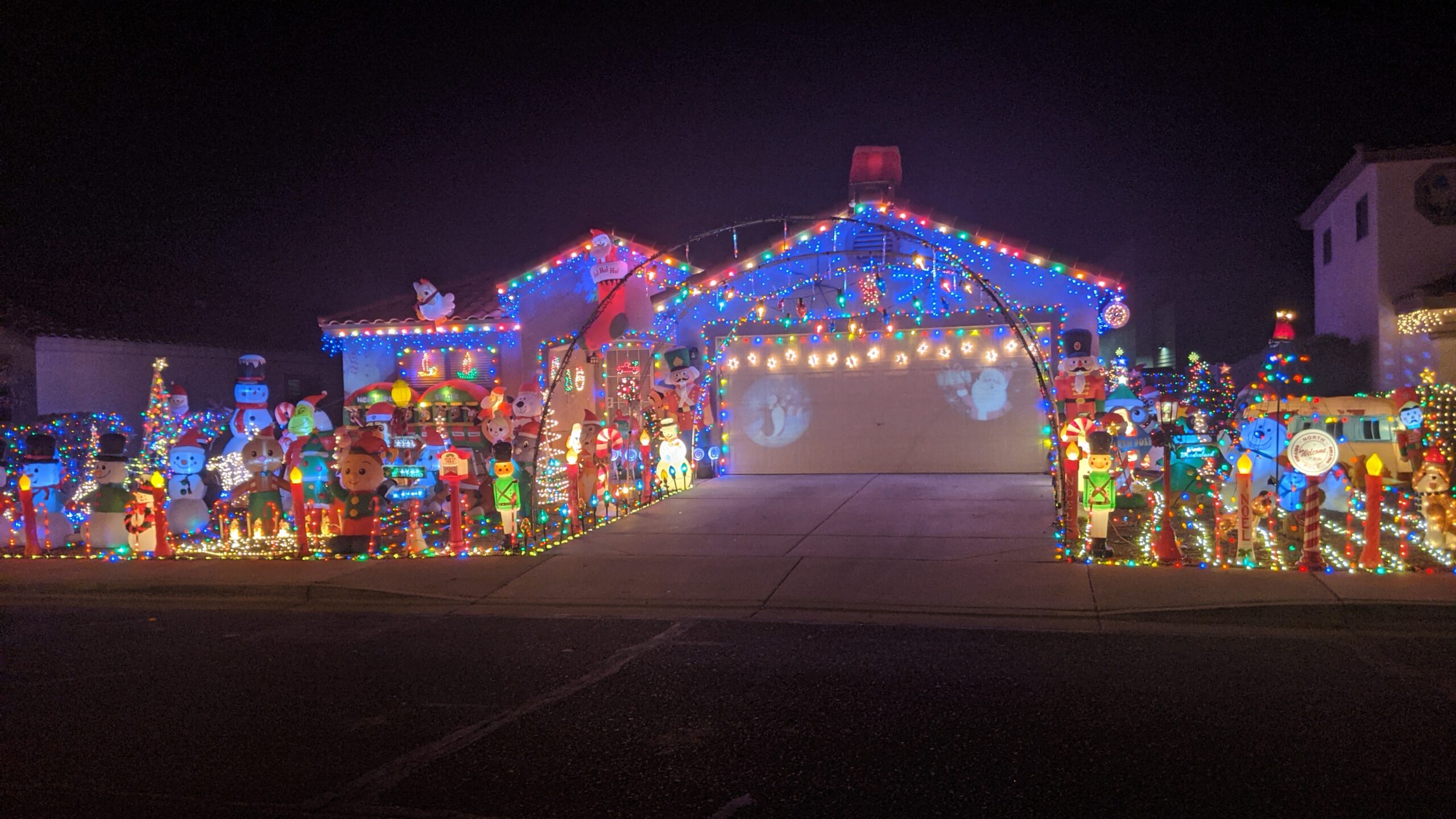 This year we had many residents showcasing their holiday flair more than ever. With twinkling lights, motion projections and fan powered blow-ups, let's take a look at some impressive sights in the community in December 2020.
This cul-de-sac all got together and strung lights from each house connecting them all.
And this house takes the cake! I don't think he could fit any more decorations if them tried.