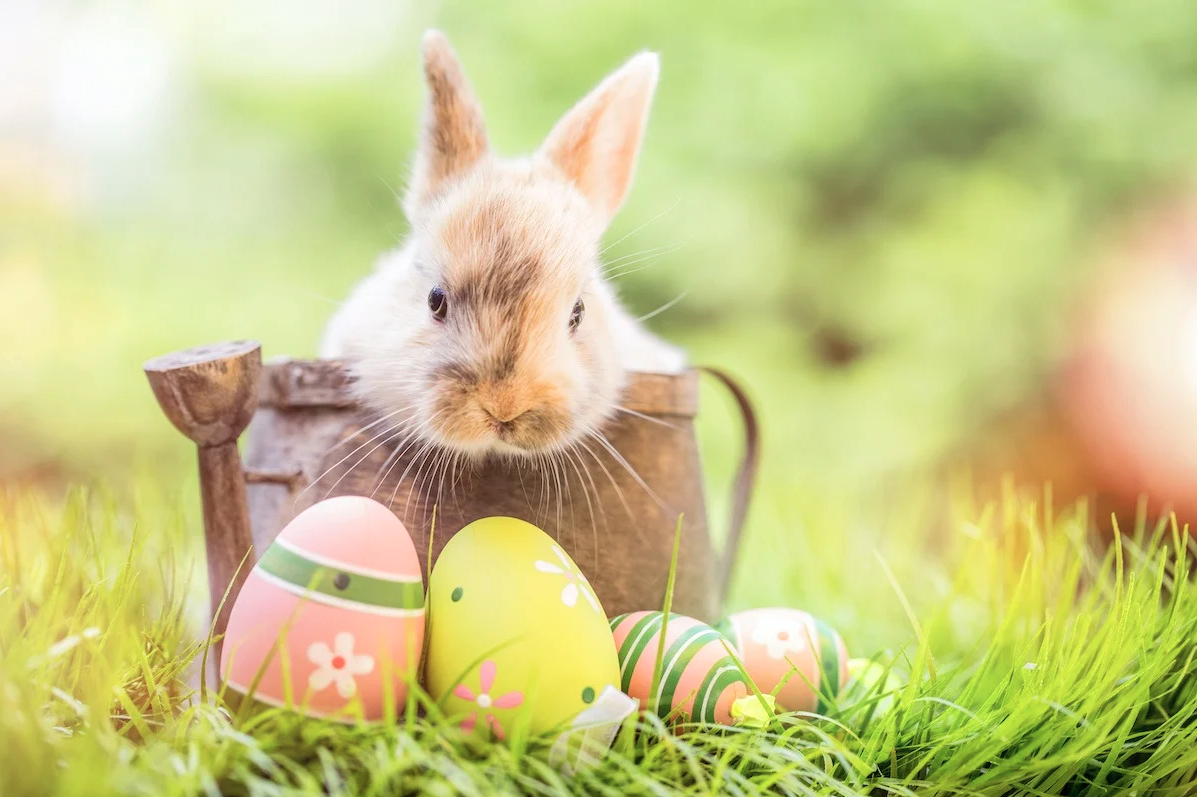 On Saturday, April 16th, starting around 10:00AM, the community will celebrate Easter by having fun in the large park. We figured Saturday would be better day to get the community together, that way families can have Sunday for doing their own activities. There are a couple of residents, Brittany and Kayci, that have volunteered to be a committee and will plan and run the event. There will be plenty of candy, food, drinks and fun for all! Please see below for more details and what you can do, should you want to help out.
Details
There will be a bounce house and other activities (yet to be finalized) but may include bag toss game, face painting, pillow case/potato sack race, and Easter eggs will be hidden around the park for the little ones to find. Some eggs will contain candy, others may contain small toys or erasers and in a few you just may find a limited edition Greenway Parc 2 token. These tokens can be used to get special gifts or candy, and can also be taken home as a collectable keepsake in itself. There will be more ways to find or earn tokens, such as playing/winning activities or games, pulling one from a grab bag, or maybe just for being a great person!
Limited Edition Tokens
As stated above, there will be different way to earn these tokens, which our very own community HOA President himself, Jason, will be making them on his fancy laser and will feature the community name and year (pictured below). They will be limited to 25 and will be numbered on the back and are about the size of a casino chip or dollar coin. There will also be one special gold token, which the lucky finder of said token will receive an extra prize (to be announced at the event).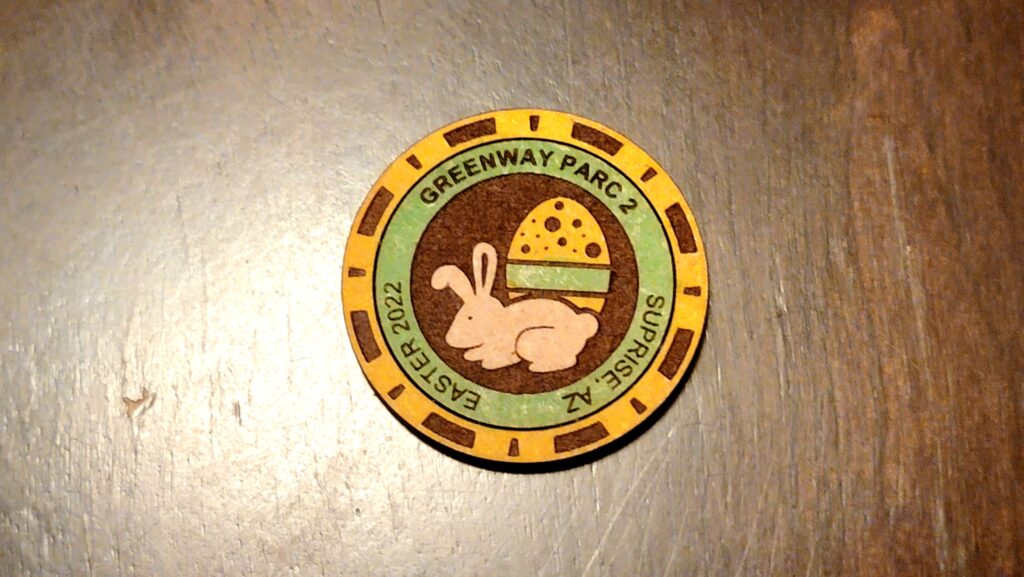 Food & Drinks
Besides the candy in the hidden eggs, we'll also have extra candy to hand out and will serving fried chicken and pizza, macaroni or potato salad, and chips. Water and soda will also be provided. If anyone, wants to bring other food, please do so! But remember to bring enough to feed at least 30 residents or more. One resident has already mentioned they will be bringing frozen Otter Pops and Capri-Sun drinks. Plates and napkins will also be provided. If you have extra tables or chairs, please let the Board know as they may be needed.
Volunteers Needed
The Board would also like to know if there are any residents that have talents in face painting or possibly creating balloon animals and would like to volunteer for the event? If would like to help out, or if there are other suggestions you have, please contract the Board.